For immediate release June 25, 2016
on behalf of Pastor Henry Alfred Goolsbee and his family
Reporters at a Seventh Day Adventist college unwittingly continued to promote false rumors and slanderous stories in online news at Pacific Union College in Angwin, California.
As a direct result of the false arrest and wrongful imprisonment of Henry Alfred Goolsbee: various reporters continue to promote false and slanderous stories in other forums and archives of online campus news.
Despite PUC's presiding Elder, Pastor Mark Witas, having attempted to behave in a moral and ethically fit manner…
SDA President Heather Knight, through her abject negligence as President of PUC, working in collusion with Lisa Paulson and JoAnn Bowen, all aided by a person pretending to be an ethical and responsible investigative reporter (Hannah Barnes), have lied to the PUC students and congregation, leaving the PUC, Pacific Conference and General Conference open to a massive libel lawsuit, regarding a false and slanderous (calumnious) article currently appearing in the PUC online news.
 Heather Knight (left) & Lisa Paulson and Hannah Barnes (below) continue to promote false rumors, gossip, and slanderous reporting in PUC's online news, The CAMPUS CHRONICLE.
Pastor Henry Alfred Goolsbee was in the process of submitting a formal online application to the Office of Admissions, as a mature student at PUC, having concluded meetings just minutes earlier, with Elder Mark Witas to that effect (on the same day, in fact, as to so-called "Campus Invasion)."  Goolsbee had confirmed appointments with both, President Knight and Elder Witas well in advance of the day.
Goolsbee had also, in days prior, concluded discussions with the Chair of the Dept. of Psychology ( and numerous others ) regarding the general climate of affairs at the college. The discussion had occurred while Goolsbee was working as a missionary delivering food and clothing to the many victims of the recent ravages of wildfires that had swept the area. It was there, at the Dept. of Psychology that Goolsbee learned of the ongoing disputes between many ethically-minded professors and students who, were all dissatisfied with the socio-political climates being created there at PUC, (all of which were occurring there, due to numerous Discriminatory Human Rights  Violations, ostensibly being perpetrated at PUC by their supervisors and colleagues).
CLAIM OF "INVASION" LUDICROUS
Pastor Goolsbee had been baptized there, at PUC, over 20 years ago and had been sponsored there as a self-financing missionary, by Elder(s) Gerety and Elder Wick. Pastor Goolsbee was returning to what he considered to be his spiritual home and family. Goolsbee's path of continuing education had already been confirmed by offers issuing from Andrew's University (a sister institution of Higher Education).
Numerous emails between PUC directorates attest to the truth behind the false, misleading, and absurd assumptions and assertions of Lia Paulson. Heather Knight and Lisa Paulson appear to be embroiled in numerous additional scandals and acts of misconduct at PUC – as reported in numerous other PUC online forums and news articles.
The article in question is nothing more than absolute nonsense and is a fabrication of the imagination of Lisa Paulson (right) and her cohorts.  The article contains a set of lies and rumors that were initiated by Lisa Paulson due to her mismanagement and her own misunderstanding of events that transpired in the PUC cafeteria, where Goolsbee, having previously concluded meetings with Elder Mark Witas on the same day as to so-called "Campus Invasion," was attempting to carry out an online process of matriculation at PUC. and further complicated by the inclusion of other lies and nonsense authored by yet another irresponsible and unprofessional reporter in New Zealand.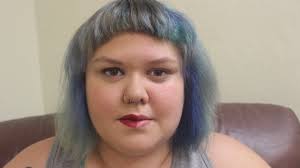 These so-called managers and their "investigative reporter" don't seem to understand the difference between facts and evidence vs gossip and rumors.
Henry Alfred Goolsbee has offered the offending individuals named herein, who are in positions of managerial authority, numerous opportunities to resolve the matter and now challenges Hannah Barnes to prove to the world, and the members of the PUC congregation and PUC students that these absurd assertions have any foundation in truth or any merit whatsoever.
Pastor Goolsbee also offers the individuals who, have behaved so foolishly, the opportunity to apologize both verbally and in writing and to print and distribute a retraction. While preparing to matriculate at Pacific Union College in Angwin, CA as a series of other instances of injustice were underway there. Goolsbee visited the professors in charge of the psychology department where, he was forewarned of the ongoing scandals which, included the same individuals in upper management who seed the rumors and false report (reports based on the false rumors being circulated by irresponsible a similarly irresponsible journalist in New Zealand newspapers).
Other scandals abound and follow President Heather Knight: as follows~
By Malek Sheen
After this year, Pacific Union College's psychology and social work department will be virtually unrecognizable. Two of the department's professors Fiona Bullock and Dr. Charlene Bainum are resigning in correlation to the alleged termination of PUC alumnus, professor of 28 years, and 2005 Educator of the Year, Dr. Aubyn Fulton. "The president transmitted to me previously," Fulton wrote on Facebook, "that she would be firing me because of the events surrounding my decision to invite Ryan Bell … and my subsequent public criticism of the president's decision to disinvite him."
Ryan Bell is the former Adventist pastor who gained recognition when he became an atheist. He was a self-defined "extremely conserve student" here at PUC in 1989, and even recollects refusing to read "Candide" by Voltaire in a Great Books class because he said Ellen White forbade the reading of fiction. He then went on to become a pastor in the Hollywood Adventist Church. While pastoring in Hollywood his faith was shaken when he realized his congregation didn't follow the Adventist tenets as he did and that his "ideology clashed with real people." Bell said he eventually started to become more liberal in his views. In March 2013, after eight years of pastoring for the Hollywood church, Bell was counseled by the Southern California Conference of the Seventh-day Adventist Church to resign his position as pastor for his disagreements with the church on same-sex marriage and LGBTQ issues. However, shortly after, Bell gained much attention due to his Huffington Post blog project: "A Year Without God," where, starting Dec. 31, 2013, for a whole year Bell experimented with living life as if God didn't exist. After the calendar year was up, Bell concluded that there was no God.
He had been invited to lecture at a department colloquium in the fall but was subsequently disinvited. Upon hearing the decision to be disinvited, Bell expressed his disappointment in an open letter to PUC President Dr. Heather Knight, a Stanford graduate who has worked in higher education for more than 25 years, saying, "When an institution of higher education censors ideas that it finds threatening, it ceases to fulfill its primary mission." Fulton called it "the most egregious violation of academic freedom." Bell did note, however, that he could see how inviting him to campus could be questionable. "I also recognize that having me on campus is akin to the Microsoft Corporation inviting a former Microsoft executive who now works for Apple, to come and talk about what made them leave Microsoft. It's definitely counterintuitive." He continued with an urge that PUC be a leader in moral courage and stated: "great leadership is often counterintuitive."
Knight replied to Bell in her own public letter, mentioning the complexities and responsibilities in the role of president for any college, and even more so for a religious one. Knight then referenced the school motto saying, "You may also recall that the PUC Seal contains the official school motto, 'They Shall Be All Taught of God,' so it would be quite inconsistent to provide a public forum on our campus for a project focused on 'Life After God.'" Knight continued by stating that her decision to disinvite Bell was not out of fear or lack of moral courage, but to stay in agreement with PUC's core mission of building up the faith of its students by providing a rigorous context for learning in an Adventist faith. "This has nothing to do with fear itself," wrote Knight, "but rather the fear of God, which is the beginning of true wisdom."
On April 28 Fulton said on Facebook, "I dispute the claim that either my invitation to Ryan or my public criticism of his dis-invitation, constitutes cause under the PUC Faculty Handbook." The PUC Faculty Handbook, which is a public document that can be found on the PUC website, functions as the faculty contract. Fulton continued by expressing his disagreement in what he considered as a breach in academic freedom saying, "If academic freedom means anything, it has to mean the right (even the responsibility) to express, appropriately and without personal attack, criticism of and disagreement with institutional authority."
Unfortunately, the Ryan Bell incident isn't the first time administration and the psychology and social work department have butted heads. In September 2013, Fulton was requested by the administration to adjust controversial aspects of his lectures; failure to do so would result in his termination. On Feb. 2, 2014, Fulton wrote on Facebook the three main elements of his teaching which he said Knight, mostly in regards to his general psychology course, identified as a cause for termination:
1) His "admittedly provocative" rhetorical ploy used for more than 20 years in his lectures on sexual relations, which entails Fulton setting up a paradigm between church and students with students initially asking the church, "Can I have sex before I get married?" and the church responding, "No, you cannot." This paradigm is used to demonstrate the difference between sexual intercourse and a broader notion of sexuality. In this example Fulton expands the meaning of sex to more than just sexual intercourse, but "a broad range of behaviors from holding hands and staring into each other's eyes, to hugging and kissing, to intercourse." With that in mind, Fulton suggests a different model, one where this time, if students ask the church, "Can I have sex before marriage?" the answer is, "Yes, you can; yes, you should; yes, you must have sex before you get married." Fulton delivers this in an intentionally dramatic fashion with the intention that this feature of his lecture suggests "more effective and productive ways to have conversations about sexuality with young adults in the church."
However, Knight, who stepped into PUC's presidency in 2009, said she received four complaints within her first four years from parents claiming Fulton told his students to have sex before marriage, according to a post by Fulton on Facebook. Fulton also mentioned in a 2014 interview with the Chronicle of Higher Education that he sometimes acknowledges students leave the class, believing he is endorsing premarital sex.
2) His anonymous, in-class "clicker" questionnaire on student sexual behavior. Fulton explained how he goes to great lengths to change settings and makes sure the survey is completely anonymous. In addition to being anonymous, the survey is also voluntary. Fulton says there is no penalty if a student simply refuses to answer. The majority of the concern revolves around a question that asks something akin to, "Have you had sexual intercourse?" After the participating students answer, the class then sees the aggregate scores which still allows the participating students to remain unidentified.
While having never received any complaints himself from students nor parents, Fulton said the president reported that she had received a few very strong complaints. Fulton says this could be because of the perception that he is forcing young adults to disclose intimate information in a classroom setting. However, Fulton says this presentation is effectual for students because by "showing them that they are overestimating the percentage of their peers that are having sexual intercourse before marriage, I am attempting to decrease the pressure they are likely to feel to conform in this way – and illustrating some important psychological dynamics."
3) His in-class expressed stance on LGBTQ relationships. Fulton says that following the day of the sexual orientation lecture, students are invited to share in a class discussion relating to any ethical, philosophical or theological aspects of anything having previously been lectured about. "Typically," writes Fulton, "a student will ask me if I think homosexual relationships are a sin." Fulton then shares his own thoughts but first encourages class discussion on the question. Then, Fulton says, he will refer to the Bible for texts "traditionally thought to relate to homosexuality." After welcoming students to consider what they mean, Fulton says he then shares his own opinions, which he summarized as: "My conclusion is that the Bible does not condemn as sin-loving and committed homosexual relationships."
Fulton initially was called into Knight's office in September 2013 in regards to an ongoing negotiation for Fulton to tone down his sexual lecture materials, but the dispute was made public on Jan. 13, 2014, when the then department chair, Dr. Monte Butler, announced his resignation and intention to accept a job at Loma Linda University. Rumors had spread during the beginning of the school year that if Fulton were fired, the rest of PUC's psychology and social work department would resign in protest. Butler was present during the September meeting between Fulton and Knight, and students and alumni viewed his leaving as an act of protest.
"I always planned to retire from PUC," said the former PUC professor of 18 years, Monte Butler in 2014, "but between September and November, I decided I was going to leave. It took a number of factors to lead me to decide that, and one of those key factors was President Knight's perspective and her actions related to academic freedom."
Shortly after, Knight had "withdrawn the key elements of a letter," said Fulton on Jan. 31, 2014, "in which she threatened to fire me if I did not make changes to several of my lectures and other academic communications."
In a Feb. 2, 2014, post to the Facebook group AF Issues, a page dedicated to discussing academic freedom, Fulton wrote, "The original attempt to narrow academic freedom at PUC by ordering me to stop saying or writing the views described above, or face termination of my contract, has been withdrawn. I am free to continue teaching as I see fit, within the boundaries of the Academic Freedom Statement contained in the PUC Faculty Handbook."
In The Weekly Calistogan, Knight denied the notion that she "backed off or retreated," explaining that "because some agreements were made I was able to pull back. There are mutual understandings and agreements, with both sides willing to do some things to make things better." Without mentioning Fulton by name, Knight told the newspaper "there were ongoing negotiations between employee and employer, even before the September meeting."
In the 2014 Chronicle of Higher Education interview, Knight also said, "[Fulton] made it clear that he would tell his classes where he is speaking for himself versus saying something is truth."
Throughout this years-long dispute Fulton argued that his lectures adhered to the college's policy of academic freedom, which allows professors to express views contrary to church doctrine as long as those views are not "taught as truth" and the professors first consults with their colleagues. Fulton said in his February 2014 Facebook post, "Administrators have had occasion to meet with me to discuss concerns or complaints about controversial aspects of my teaching with some regularity. I have never objected to this, and indeed have always welcomed as much feedback as I can get from all sources, students, parents, colleagues and administrators."
Knight, when talking to The Weekly Calistogan, noted that PUC professors have more academic freedom than their counterpart at secular schools: "When I was at UOP [University of the Pacific] for 18 years, I couldn't talk about my faith, only my discipline," she recalled. "So we're actually freer here because we can talk about our disciplines freely … and at the same time we can also talk about how we integrate our faith into that. We can very skillfully take our students through an intellectual as well as spiritual journey."
Senior psychology student Katrina Viers told the Campus Chronicle, "There's a lot of anxiety and tension among the students right now. We're worried about the future of the department because it is so uncertain, but also because it is upsetting to see professors who we love and who helped shape our department being treated this way."
With Bullock and Bainum resigning, Fulton soon-to-be terminated, and the new announcement May 6 that department chair Dr. Greg Schneider will be stepping down before retiring next year, the psychology and social work department will surely be taking a hit and it's the students in the department who will feel the impact.
In an event described as a "peaceful demonstration" students organized themselves to walk to Knight's office in order to request a Town Hall on academic freedom. The Town Hall took place May 5 to address student concerns about the situation.